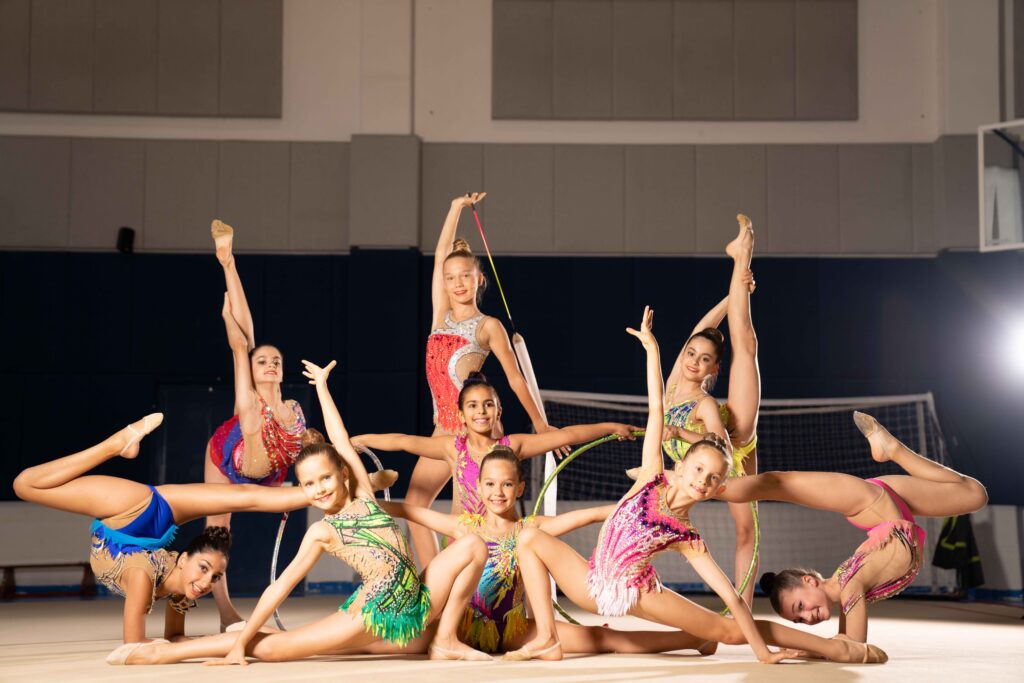 As a leading gymnastics school in Dubai, we believe in the importance of learning safely and correctly, and that is why we invest in state-of-the-art equipment that can help develop one's posture, grace, and movement but also ensure their safety while they are training.
We update our equipment regularly to follow the standards set by acclaimed sports organizations and ensure that the students are also equipped with the latest tools for optimum learning experience.
DYOSORG is a leading school in the UAE, offering rhythmic gymnastic training on competitive and high-performance levels with individually selected programs exclusively prepared by world renowned female coaches.